Red Point Diets Designed by You
We provide the tools, you be the architect.
Red Point Fitness provides diet solutions on all levels of experience. Beginners, professionals, and everyone in between will all be challenged and encouraged through the flexibility and strength of the Red Point system. So whether you want to add muscle, gain strength, or lose body fat, Red Point Fitness will design a diet that is right for you. Our meals are healthy, easy to cook, and self-adjust to any calorie level or body needs. As your body changes, Red Point changes with you.
Simply put, we provide you with a diet road map that fits your goals in the most direct path possible. As with any trip, you are free to take detours and explore other routes and may even encounter speed bumps and unforeseen obstacles along the way. That is OK. Physical training and healthy lifestyle changes do not come overnight and are not always easy. Pot holes and brick walls are why we offer the Red Point Community section of the site allowing you to communicate with others at your level and beyond for real-world hints and encouragement.
What makes Red Point Fitness so much better?
+ We are not a fad diet. Red Point is based on science and reality
+ We do not promise instantaneous results. There is no such thing
+ These diets are based on the applied science of kinesiology and the reality of positive achievement, not theoretical lab experiments
+ Red Point Fitness is not a powerless on-line journal for you to log you current, unsuccessful diet. We tell you what to eat to reach your goals
+ Red Point diets are able to instantaneously adapt and change as you do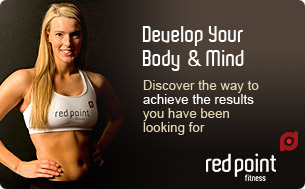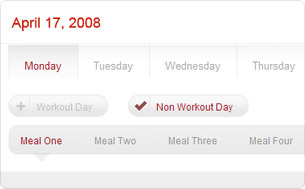 We've Made Planning Meals a Science!
Let Red Point Fitness help you create your meal plan for the entire week. Not only will our interactive system help you create your plans day-by-day and meal-by-meal, but our formulas will ensure you have made the correct choices for whatever goals you wish to achieve.
Many diet systems employ static calorie levels and macronutrient ratios. This is not the case at Red Point Fitness. Our software will automatically take into account "training day" versus "non-training day" needs, build in carbohydrate cut-offs where appropriate and employ many other dieting tactics seamlessly for you while keeping your total macronutrient profile and dieting goals in mind.
Create Your Own Recipes
Boredom will not be on the menu at Red Point Fitness. We have hundreds of meal combinations that are all scaled perfectly to fit your dieting needs.
You will be able to build completely customized meals plans based on the food choices you want, while we make sure that all of your dieting needs are met. Red Point Fitness will be there from start to finish to help you build a diet plan that's right for you, including helping you decide what calorie level to start with to helping build your post work out meals we have you covered. Our array of meals and diet types will constantly be evolving as we gather input from our community. Do you have a recipe that you would like to see in Red Point Fitness? We would love to hear about it!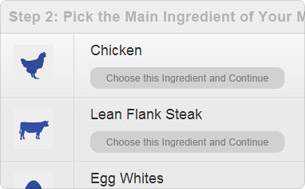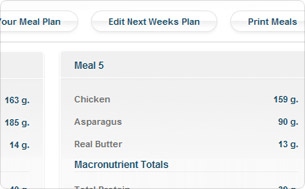 Easy Meal Cards with Clear Instructions
Let us help you take the guess work out of your diet! Not sure how much to eat or when? Red Point Fitness will display meal cards based on the options you selected which will completely eliminate any guess work from your diet.
You train hard in the gym; why not get the most out of your nutrition plan? We will make sure that you know the correct amount of protein, fat and carbohydrates to consume (and when to consume them!) every day to help you reach your goals as quickly as possible! With easy-to-print menus, the option to adjust meals at your convenience, recipes to help you prepare your food and a built-in community standing by to answer your questions, success is inevitable!